Submitted by
Dan Dooré
on Monday, May 14, 2018 - 21:54.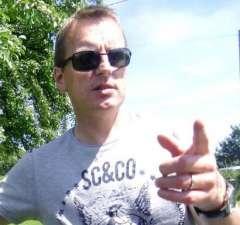 Interviews
A 1998 interview with Balor can be found HERE
Where are they now?
Now a successful next-gen console programmer with a string of big-budget PC, PS2 and XBOX titles to his name - often in the multi-player genre of extreme racing simulation.
Has been the lead programmer on several high-end PC racing-game titles: "Re-Volt", developed whilst Balor was at Acclaim Studios, London; and The Italian Job, developed at Climax Studios, Brighton - to name but two.
Recently (2004) seen as the lead programmer on the PS2 racing-game title "Crash 'n' Burn" - developed by Climax Studios, Brighton.
Balor and a couple of his ex-Blackrock Studios colleagues now run their own games development company called Mad Atom Games Ltd, based in Brighton.
Balor can be contacted via bay (AT) madatomgames (DOT) com - after making the obvious changes to the address.